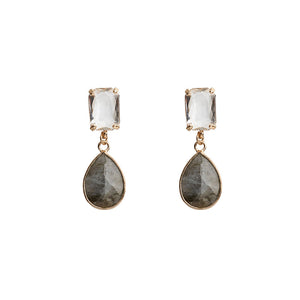 Our new Vintage Collection combines some classic jewellery looks, with a touch of modernism. We love timeless pieces that go the fashion distance.
An easy favourite for a more understated day or evening look, our Tear Drop Earrings in Olive use natural stone and are trimmed with a soft gold rim.
Made from Metal Alloy and Natural Stone.
Size 4cm.