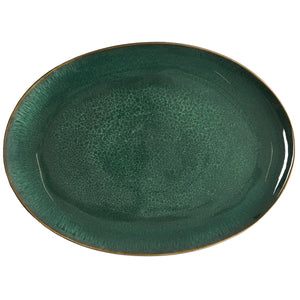 THE OVAL PLATTER

A beautiful oval platter is a stunning way to present your dishes. The oval shape is more than just a compromise between round and square. The elongated, rounded shape softens the surroundings, draws your gaze and makes the food look even more inviting.
Dimensions: Width 450mm | Material: Stoneware
Note: This item is pick up only.