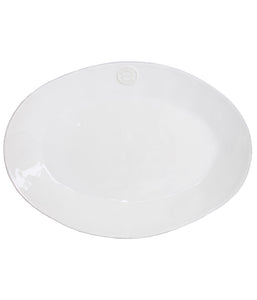 Inspired by nature and the cycle of life, it seeks to capture movement in fine stoneware. Whether you want to serve your favourite cheese and crackers or antipasto, this versatile platter is perfect for any event.

*Dishwasher Safe *Oven Safe *Freezer Safe *Microwave safe *Made in Portugal
Dimensions: Length 400mm | Width 295mm | Material: Fine Stoneware
Note: This item is pick up only.