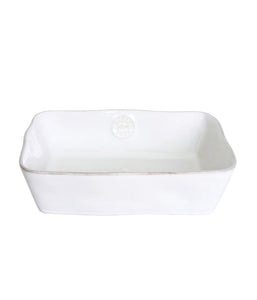 Inspired by nature and the cycle of life, it seeks to capture movement in fine stoneware. Perfect for cooking lasagne, or roasted vegetables, and looks great on the table too.

*Dishwasher Safe *Oven Safe *Freezer Safe *Microwave safe *Made in Portugal
Dimensions: Length 250mm | Width 190mm | Material: Fine Stoneware
Note: This item is pick up only.