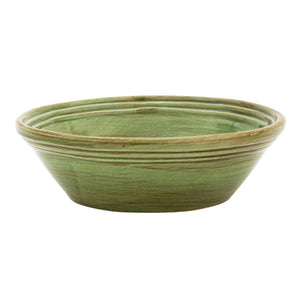 Passing down signature crafting techniques from father to son for eight generations, currently brothers Donato and Rocco run the family owned business.

Producing rich collections of handmade tableware in the distinct verde (green) of the Apulia region of Italy, each piece is steeped in exuberant tradition and family history.
*Suitable for Oven *Suitable for Microwave *Dishwasher safe
Dimensions: Width 320mm | Material: Ceramic
This item is pick up only.