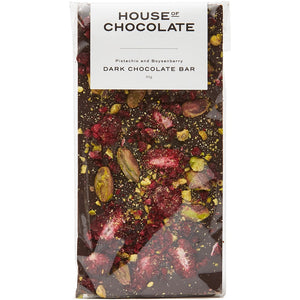 Our first Freeze dried topped bar we ever put out for sale!

Premium 55% cacao dark chocolate generously topped with New Zealand freeze dried boysenberries and pistachios.

An oldy but a goodie!

Carefully Handcrafted from start to finish in our Auckland chocolate kitchen.

This product is gluten free.
Our Dark Chocolate is dairy free (made on equipment, which is used for products containing milk. Therefore traces of milk are likely).