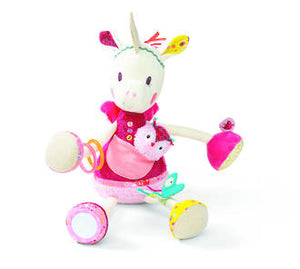 Lilliputiens is the story of two ''Made in Belgium'' enthusiasts.
Created in 1995 by two friends, the brand has embarked on a quest to create the very best soft toys.
It's so much fun to play with Louise! Listen when she nods her head and look for where the little owl is hidden.