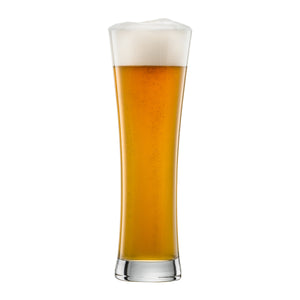 Beer Basic was developed for the best beers of the world, especially for the high demands of gastronomy.
The mildly tapered glasses widen slightly toward the top to provide ample space for the beer's frothy "head" to develop.
Dishwasher safe. Lead free Crystal. Made in Germany. 
Set of 2 in box.
This item is pick up only.