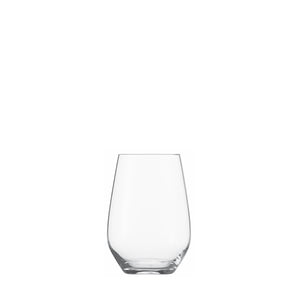 The Vina range presents a clean, clear philosophy: a concentrated collection capable of enhancing the presentation, aroma and flavour of the widest possible range of wines. The range is a pleasing, complimentary design bringing order to any table setting. Vina's subtle details and robust design, mean it is suitable for everyday use and wine appreciation, while conveniently fitting into the racks of most household and industrial dishwashers. An ideal starting collection for savouring fine wines at home or professional use in hotels and restaurants. Tumblers and other accessories add the finishing touches, enabling Vina to grow with your evolving tastes and needs.
*Lead Free Crystal *Dishwasher Safe *Made in Germany
Dimensions: Height 114mm | Width 81mm | Material: Glass
This item is pick up only.